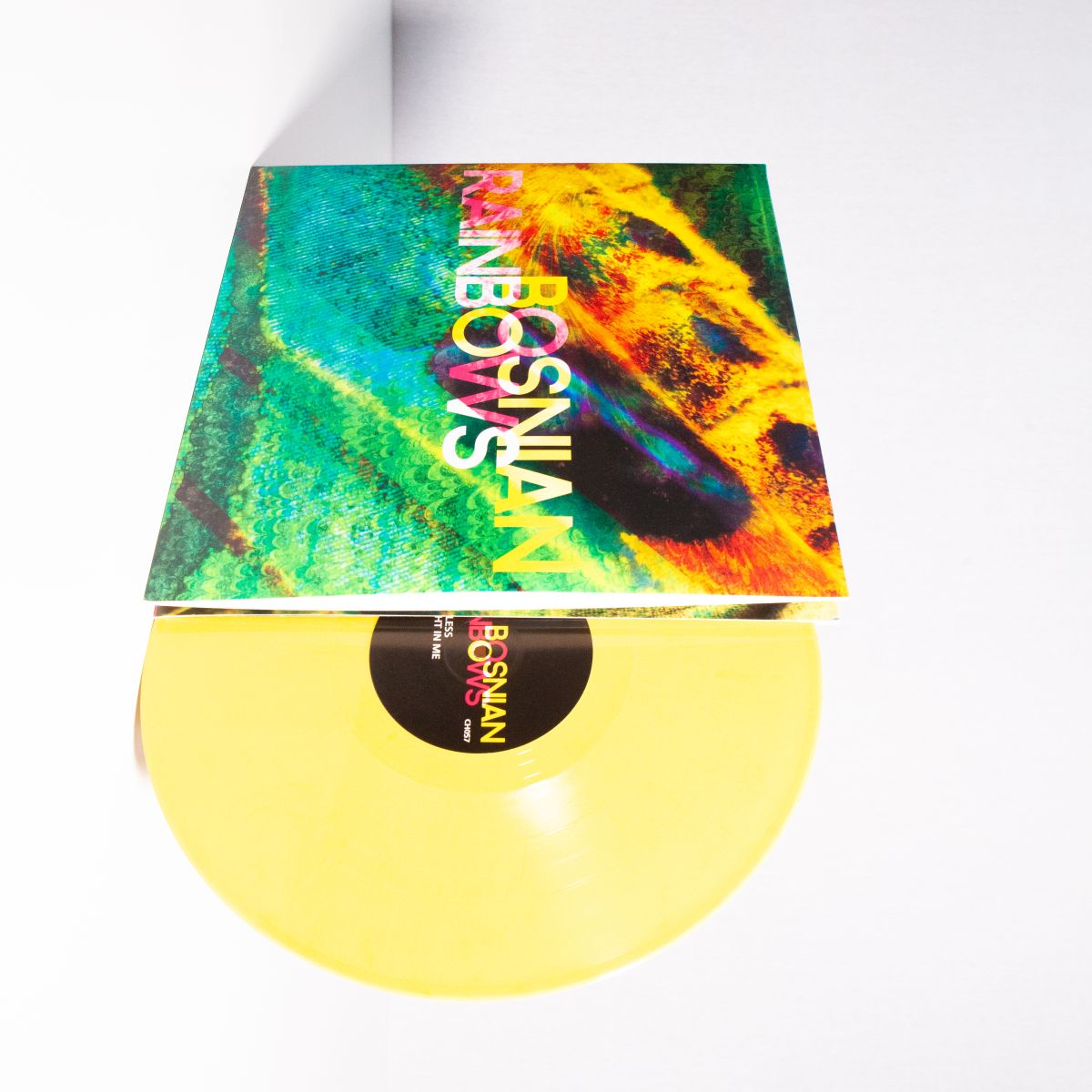 Bosnian Rainbows came into existence, in 2012 more by default than design and was born in a studio in Hamburg, when 4 musicians gathered together to rehearse for the forthcoming The Omar Rodriguez-Lopez Group's European tour.

It soon became quite apparent that there was sheer magic in the air from the creative energy alone and the old songs were jettisoned in favour of the electrifying new sound, which buzzed, crackled and even inspired with each new note – Bosnian Rainbows was born.
The new songs took shape at those early European shows. At the end of the tour, they returned to Hamburg and assembled at Clouds Hill Recordings, where they recorded Bosnian Rainbows' debut album, produced by Johann Scheerer, eleven songs that are adventurous, resonant, arbouring a profound disquiet but often blossoming into moments of heady anthemic power that'll leave audiences challenged, seduced and hooked.
Product Details:
Formats: CD / LP
Released: June 28th 2013
Catalogue #: CH057
Label: Clouds Hill
Bosnian Rainbows - Bosnian Rainbows
Regular price
Sale price
€24,00 EUR
Unit price
per
Sale
Sold out
x
Eli
Worthless
Dig Right In Me
The Eye Fell In Love
I Cry For You
Morning Sickness
Torn Maps
Turtle Necks
Always On The Run
Red
Mother, Father, Set Us Free